18th.-century wooden ceiling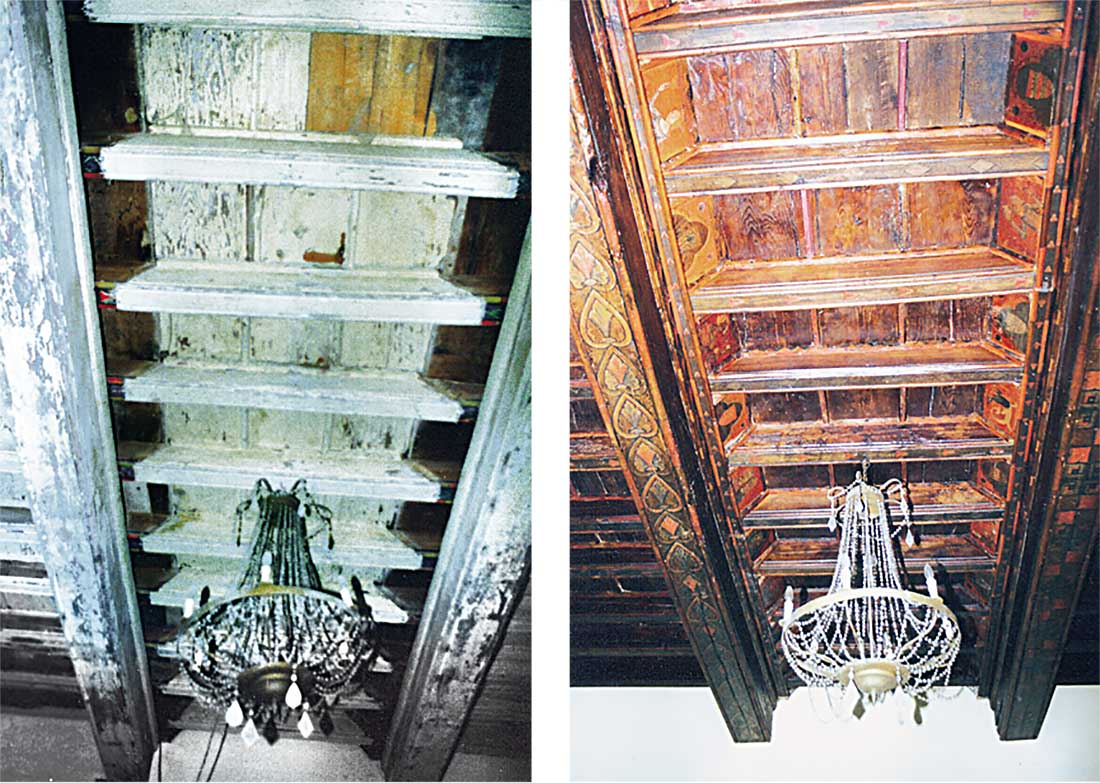 11th.-century polychrome painted wooden ceiling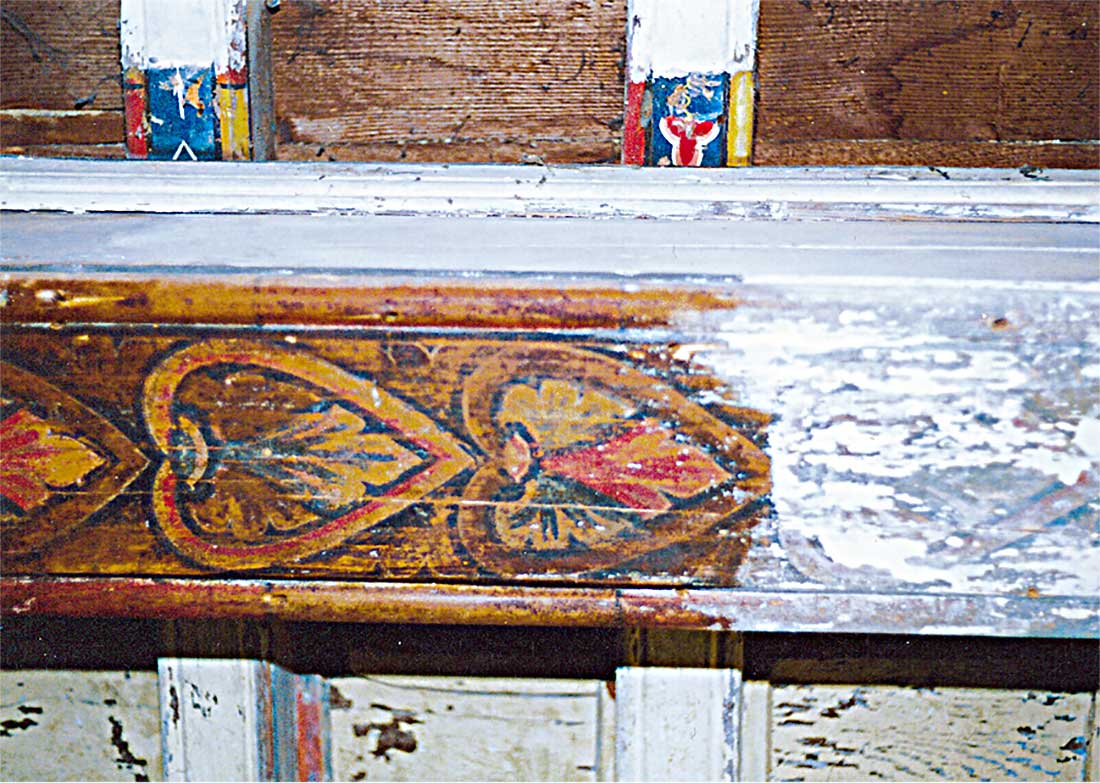 Detail of beams in 11th.-century painted polychrome wooden ceiling


18th.-century wooden ceiling

COFFERED CEILINGS
Over ten years of experience in restoring wood have enabled us to carefully and accurately cleanse such complex structures as wooden coffered ceilings and wooden ceilings in general.
Lacunar ceilings, used from antiquity on, were rediscovered throughout the Renaissance and Baroque periods, and became a distinguishing trait of Neoclassical architecture.
Such coffered ceilings have thus come down to us withstanding centuries of history, sometimes hidden above false ceilings, whitewashed by numerous hands of chalk, and often severely damaged by humidity.
Wooden structures require constant restoring. Damaged beams have to be substituted by new ones fashioned from the same kind of wood from the same period.
Meticulous cleansing often uncovers antique polychrome decorations.
Applying techniques and materials that have been in use since the 15th. century, we renew their ancient splendor.
Thus we secure both the complete esthetical impact and the future functionality of these ancient and fascinating wooden structures.